Mold Inspection & Testing Rotonda, Florida
Are you having Headaches? Does your home or business smell damp or musty?
If you are having headaches, allergy problems, asthma symptoms, disorientation, nose bleeds, fatigue or weakness you may have mold in your home or business and not be aware of it. Mold is not always obvious, it can be hidden behind wallpaper, in the ceiling, under carpeting, in refrigerator drip pans and in wall cavities.  Once mold is present, it grows at a rapid pace and can spread through your house or business within 48 – 72 hours.  A rapid response is an integral part of preventing and avoiding mold growth.  If you have a moisture problem, mold will grow.  Do not wait, act today!  Southwest Restoration has been providing mold inspection and testing since 1988 to home and business owners in Rotonda, Florida and throughout Charlotte, Sarasota and Lee Counties.  Family owned and operated, our clients work directly with the owners Tom, Todd and Ryan Provencal who manage each project from start to finish.
Mold is damaging, unhealthy and may be hidden in your home or business!
When should I have my property inspected or tested for mold?
Mold is a common problem in Southwest Florida.  Our year-round tropical climate coupled with the high temperatures, humidity and moisture associated with summer produces a perfect environment for mold growth. Common signs that mold is present include:
A Musty, Moldy Odor
Visible Signs of Water Damage or Dampness
Mold Indications in the Attic
Smudged Areas
Signs of Water Problems
Water Leaks
Past Flooding
Signs of Condensation
Discolored Walls
Black Spots
Stains
And More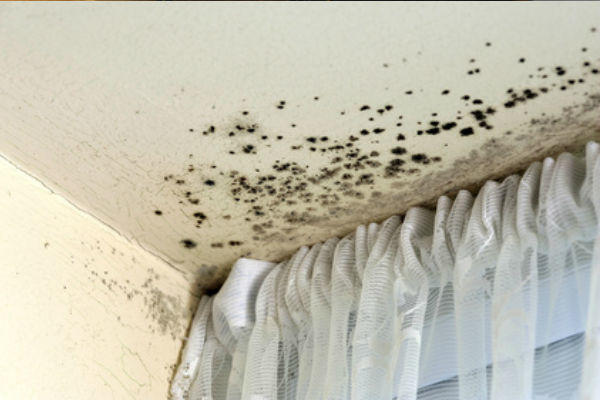 Can I have mold in my property and not have any signs that mold is present? 
Yes.  Mold can grow before you see any noticeable signs it exists.  If it is hidden, growing in your ceiling or walls, no visible signs are present. By the time start feeling the impact of mold on your health, the mold has been growing for a while and will multiply every day.
Should I have a mold inspection before purchasing a home? An unoccupied property?  A foreclosure?
Yes!  There is no way of knowing what if any water damage has occurred in the past.  If the structure was impacted by water damage and not treated professionally, the probability for high levels of mold is elevated.  With the tropical climate associated with Southwest Florida, a property that has been unoccupied for any period of time, could have mold due high levels of moisture, humidity and heat.
What happens if mold is found in my property?
If mold is present in your property, you need to have the mold removed as soon as possible.  At Southwest Restoration we provide 24-hour emergency water removal and mold remediation and removal. Our team consists of state licensed professionals who are highly trained, experienced skilled technicians in handling even the most severe mold situations. We have the most advanced mold inspection equipment and techniques to find the source of moisture and mold growth and then remove all molds to restore a 100% healthy environment with 100% customer satisfaction.
Don't gamble with your health and well-being, call Southwest Restoration today!
We can assist you in determining the prevalence and the type of mold found on your property and professionally remove it. All our employees are IICRC certified, the industry's leader in education, drying and mold remediation technology. You can count on us for 24/7 Emergency Service with 30-minute response time, whatever your emergency including
Structural Drying
Dehumidification
Mold Prevention
Don't Settle for Anything Less than the Best.  Experience the Difference Today!
Quality Workmanship with a Highly Trained and Skilled Team in Remodeling & Restoration
Help You Can Depend On 24 Hours a Day, 365 Days a Year
Help with Insurance Claims
An Impeccable Reputation, 30 Years of Satisfied Clients in Southwest Florida
Unmatched Craftsmanship
Extensive Experience and Knowledge of all Construction Phases
Honest and Comprehensive Communication throughout your Renovation or Restoration
Outstanding Customer Service
Superior Quality Control Standards
Free in-Home Estimates with no Surprise Costs
Protection & Peace of Mind – Professional, Fully Licensed & Insured Team, with IICRC Certification
You Have the Vision
We Have Your Solution
⇒  Kitchen Remodeling
⇒  Bathroom Remodeling
⇒  Custom Cabinetry
⇒  Closets
⇒  Flooring
⇒  Countertops
⇒  Entertainment Centers
⇒  and More
You Have the Vision
We Have Your Solution
⇒  Kitchen Remodeling
⇒  Bathroom Remodeling
⇒  Custom Cabinetry
⇒  Closets
⇒  Flooring
⇒  Countertops
⇒  Entertainment Centers
⇒  and More
Southwest Restoration is Proud to Offer Services in the Following Communities
Port Charlotte
Punta Gorda
Manasota Key
Rotonda
North Fort Myers
Fort Myers
Cape Coral
Lake Suzy
Englewood
North Port
Sarasota
Venice
South Venice
Arcadia
All Surrounding Areas