Southwest Restoration – About Us
Offering Residential and Commercial Restoration and Remodeling Services in Southwest Florida Since 1988
Southwest Restoration is a full-service residential and commercial restoration and remodeling contractor. We provide all the services needed to clean up, repair, and renovate your property after a storm, fire, flood, mold infestation, or other disaster. We are experienced with all facets of restoration and remodeling. As a result, we are a leader in the residential, commercial, and industrial sectors. Trusted for more than 30 years, we can meet your specific needs.
Contact Us for Emergency Restoration Services
24/7 Service, 30-Minute Response Time
If you have an emergency, contact us for immediate help. Our team is available day and night. Not only are we on call 24/7, but we will also arrive at your home or business quickly. This means that we can stop the damage to your property within minutes of our arrival. When you contact us, you can rest assured. We have the team and equipment to handle even the most severe situations.
IICRC Certified Restoration Contractor
You Can Trust Our Damage Restoration Experience and Training
If you experience water, fire, or mold damage, you need a professional that is competent, trained, and committed to fixing your problem correctly. For this reason, Southwest Floridians choose IICRC certified contractors. In fact, IICRC contractors are trained according to globally recognized standards. At Southwest Restoration, our technicians are IICRC certified. This means we have a highly trained team that uses the most advanced techniques. As a result, soot, ash, water, mold, and moisture are completely eliminated.
Southwest Restoration is a Fully Licensed Restoration Contractor. In Fact, we are the only Restoration Company in Southwest Florida to offer One-Stop Shopping for Insurance Related Claims
AS A RESULT, WE CAN DIRECT BILL YOUR INSURANCE COMPANY
It is impossible to predict when you might experience water, fire, or mold damage in your home or business. In fact, mold, fire, and water are extremely damaging to property. Consequently, if you have sustained this type of damage, you need to contact us as soon as possible. Not only will we accurately assess the damage, but we will also clean up, repair, and restore your property to its original state or better. In short, our services include: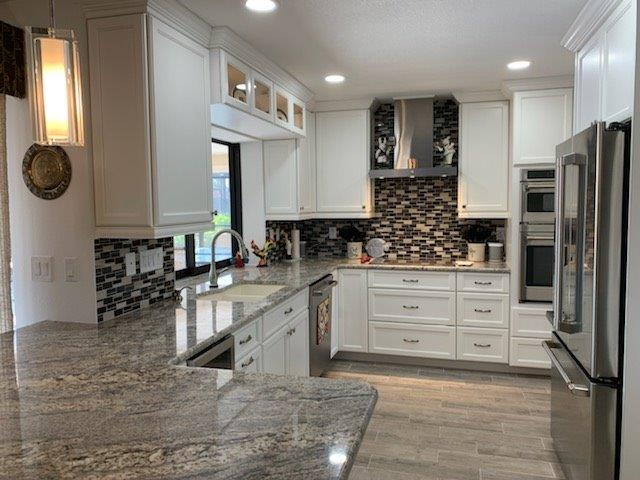 Along with our restoration services, we are also remodeling experts. In fact, we have over 30 years of remodeling experience. Not only can we make structural changes, but we can also change cabinets, countertops, flooring, and more. If you are looking for a totally new look, no problem. In short, we can renovate your home or business to fit your needs, lifestyle, and budget. All in all, our services include:
Contact Southwest Restoration, the best Contractor for your Restoration and Remodeling Needs
Southwest Restoration has served Southwest Florida since 1988. Since that time, we have provided restoration and remodeling services to thousands of residents and businesses. With over 30 years of experience, we understand what it takes to get the job done quickly and correctly. Furthermore, as a family owned and operated business, owners Ryan and Todd are involved in every step of any service we provide, from start to finish. From flood repair in North Port to kitchen remodeling in Fort Myers, and everywhere in between, we can help! In the event you need restoration or remodeling services, contact us today. Otherwise, you can reach us online at the top of the page.
The work performed out our home was top notch. From the mold remediation to the replacement of all the flooring in the home everything went smooth as it should. The entire staff was professional and friendly to work with. The office staff was very responsive to any questions we had. Let me just say the superintendent of the job went ABOVE AND BEYOND to make sure the job was complete. He truly made our experience with Southwest amazing. The owners were in and out checking on the job which gave us peace of mind. We will definitely use them for any work in the future.
Don't Settle for Anything Less than the Best.  Experience the Difference Today!
Quality Workmanship with a Highly Trained and Skilled Team in Remodeling & Restoration
Help You Can Depend On 
Help with Insurance Claims
An Impeccable Reputation, 30 Years of Satisfied Clients in Southwest Florida
Unmatched Craftsmanship
Extensive Experience and Knowledge of all Construction Phases
Honest and Comprehensive Communication throughout your Renovation or Restoration
Outstanding Customer Service
Superior Quality Control Standards
Free in-Home Estimates with no Surprise Costs
Protection & Peace of Mind – Professional, Fully Licensed & Insured Team, with IICRC Certification
You Have the Vision
We Have Your Solution
⇒  Kitchen Remodeling
⇒  Bathroom Remodeling
⇒  Custom Cabinetry
⇒  Closets
⇒  Flooring
⇒  Countertops
⇒  Entertainment Centers
⇒  and More
You Have the Vision
We Have Your Solution
⇒  Kitchen Remodeling
⇒  Bathroom Remodeling
⇒  Custom Cabinetry
⇒  Closets
⇒  Flooring
⇒  Countertops
⇒  Entertainment Centers
⇒  and More
Southwest Restoration is Proud to Offer Services in the Following Communities
Port Charlotte
Punta Gorda
Manasota Key
Rotonda
North Fort Myers
Fort Myers
Cape Coral
Lake Suzy
Englewood
North Port
Sarasota
Venice
South Venice
Arcadia
All Surrounding Areas