Mold Remediation Manasota Key
Over 30 Years of Mold Remediation Experience in Manasota Key
If you live on Manasota Key, you have arrived in paradise. With over 11 miles of beach, this secluded, quiet island is the perfect location to enjoy the Florida lifestyle.  Manasota Key has a warm tropical climate year-round with moderate rainfall in the winter.   As with any tropical location, the summer months on Manasota Key are hot, humid and very wet, perfect conditions for mold to grow.  If moisture collects in your home or business, mold will grow quickly.  Southwest Restoration is a local family owned and operated mold remediation business serving Manasota Key since 1988. Our clients work directly with the owners Todd and Ryan Provencal who manage each project from start to completion. From mold and water remediation to working directly with insurance companies, you can rest assured of the personalized service you deserve.
Mold grows at a rapid pace and can spread through your house or business within 48 – 72 hours of water intrusion and damage. This makes a rapid response is an integral part of preventing and avoiding mold growth.
Emergency Water Removal & Mold Remediation in Manasota Key
Our team consists of state licensed professionals who are highly trained, experienced skilled technicians in handling even the most severe mold situations. We have the most advanced mold inspection equipment and techniques to find the source of moisture and mold growth and then remove all molds to restore a 100% healthy environment with 100% customer satisfaction.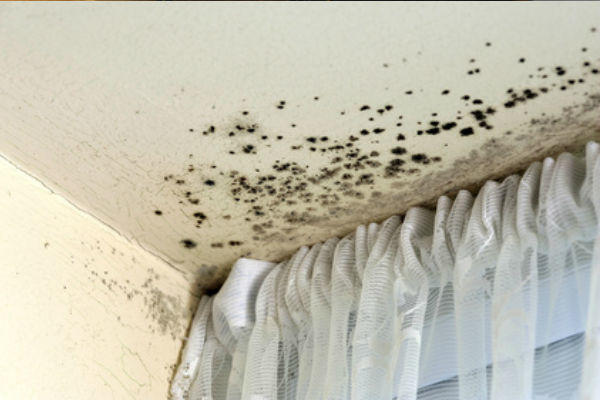 If you are observing any of the following contact us immediately!
A Musty, Moldy Odor
Visible Signs of Water Damage or Dampness
Mold Indications in the Attic
Smudged Areas
Signs of Water Problems
Water Leaks
Past Flooding
Signs of Condensation
Discolored Walls
Black Spots
Stains
An Increase in Negative Health Symptoms
Here is a checklist of common symptoms that might indicate mold exposure or mold sensitivity:
Fatigue & Weakness
Headaches
Memory Problems
Difficulty Concentrating
Stiffness & Joint Pain
Tingling, Numbness, Unusual Skin Sensations
Sinus Congestion, Shortness of Breath
Body Temperature Swings
Increased Thirst
Red Eyes, Tearing, Blurred Vision
Abdominal Pain, Bloating & Diarrhea
Metal Taste
Disorientation
Lightheadedness, Vertigo
Why Choose Southwest Restoration for Mold Remediation in Manasota Key?
As a family owned and operated business, owners Ryan and Todd are involved in every step of any service we provide, from start to finish. We can assist you from determining the degree of your emergency to helping you file your insurance claim. All our employees are IICRC certified, the industry's leader in education, drying and mold remediation technology. We will incorporate the best in advanced commercial grade equipment technology to dry your home or business swiftly and completely. Our state of the art equipment will determine when the affected areas are fully dry and record that data for each affected area. We understand the trauma and disruption that a flooding event can create, and we do whatever it takes to return your life to normal with minimal disruption. 
When your home or business is restored to normal a licensed insurance adjuster from our team will assist you with your insurance claims. Trust the professionals at Southwest Restoration to communicate your needs to your insurance company and return your property and your life back to normal. If you're in need of mold remediation services in Manasota Key, Contact Southwest Restoration Inc. Today. Otherwise, you can reach us online at the top of the page.
Don't Settle for Anything Less than the Best.  Experience the Difference Today!
Quality Workmanship with a Highly Trained and Skilled Team in Remodeling & Restoration
Help You Can Depend On 
Help with Insurance Claims
An Impeccable Reputation, 30 Years of Satisfied Clients in Southwest Florida
Unmatched Craftsmanship
Extensive Experience and Knowledge of all Construction Phases
Honest and Comprehensive Communication throughout your Renovation or Restoration
Outstanding Customer Service
Superior Quality Control Standards
Free in-Home Estimates with no Surprise Costs
Protection & Peace of Mind – Professional, Fully Licensed & Insured Team, with IICRC Certification
You Have the Vision
We Have Your Solution
⇒  Kitchen Remodeling
⇒  Bathroom Remodeling
⇒  Custom Cabinetry
⇒  Closets
⇒  Flooring
⇒  Countertops
⇒  Entertainment Centers
⇒  and More
You Have the Vision
We Have Your Solution
⇒  Kitchen Remodeling
⇒  Bathroom Remodeling
⇒  Custom Cabinetry
⇒  Closets
⇒  Flooring
⇒  Countertops
⇒  Entertainment Centers
⇒  and More
Southwest Restoration is Proud to Offer Services in the Following Communities
Port Charlotte
Punta Gorda
Manasota Key
Rotonda
North Fort Myers
Fort Myers
Cape Coral
Lake Suzy
Englewood
North Port
Sarasota
Venice
South Venice
Arcadia
All Surrounding Areas